Palermo Highlights
Colors and flavors of Palermo and Monreale
Capital for both the Arabs and the Normans, Palermo's monuments reflect the magnificence of two worlds: East and West that come together in clashing contrast. This tour enables you to discover the capital of Sicily with its unique history, monuments, markets, people and churches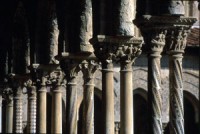 Inside the Royal Palace we will visit the 12th century Palatine Chapel, built by the Normans, but decorated with Byzantine- and Islamic-style mosaics. The nearby Cathedral was built by the Normans, but every new ruling dynasty that arrived added their own style to it. Then we will make our way through the Arab-style street market called Capo. This is really a cacophony of voices, flavors, perfumes and colors, very similar to souk markets in Arab countries. Then, we will drive to nearby Monreale where we will visit the Norman Duomo (Cathedral) decorated on the inside with over 6,340 sq. meters (almost 70,000 sq. feet) of mosaics and 24-carat gold!
Tour type: private tour from Palermo/Cefalù/ Trapani hotel
Chauffer- driven. On demand we can provide English speaking driver/ guide and/or licensed tour guide.
Time duration: 7 hours
Driving time: from Cefalù/ Trapani one hour
Meeting place: your selected hotel or accommodation
Tour cost: depends on the services requested(driver, English speaking driver, licensed tour guide, driver/guide). Please email us for a quote