Donnafugata Tour
The Leopard places in Palma di Montechiaro
Donnafugata is a fictional town that includes existing and easily recognizable places. According to the information contained in a letter Lampedusa wrote to his friend Baron Enrico di Merlo Tagliavia "The palace at Donnafugata is one and the same as the one at Santa Margherita, while for the town as a whole, the reference is to Palma Montechiaro" Palma di Montechiaro was founded in the mid 17 century by two ancestors of Lampedusa: Carlo and Giulio (also known as the Saint Duke). This is the place where the family's feudal title hails from and is emblematic even in its architecture and urban design of the Tomasi's uncompromising mysticism.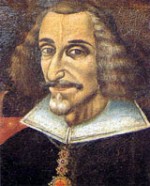 The tour of Palma Montechiaro follows an itinerary that enables you to know the "holy" ancestors evoked by "The Leopard" and figures, circumstances and monuments described in the book.Without Palma di Montechiaro "The Leopard" would not have existed.
Our first stop is the Duke's Palace built in the mid-17th century by Giulio Tomasi, the Duke of Palma, and then, from 1667, the first Prince of Lampedusa. The building has exquisite wooden roofs :"In the mid-17th century, one of the Salinas had withdrawn there into some kind of private monastery to do penance and chart his route to heaven" . Then we go to the Mother Church, the work of Jesuit Angelo Italia, with the "stubby columns of red marble". Few steps away is the Church and Convent of the Benedictine where is the tomb of the the venerable Isabella Tomasi di Lampedusa (Blessed Corbera in the Leopard). Unique opportunity to bite, like Don Fabrizio, on the famous macaroons made by the nuns. Finally we visit the Chiaramonte Castle in one of the most beautiful countrysides on the coast of Sicily
Tour type: half day private tour from a Agrigento and Sciacca hotels and accommodation
Chauffer- driven. On demand we can provide English speaking driver/ guide and/or licensed tour guide. Available also from Palermo, Catania and Taormina hotels.
Time duration: the tour can be done in half day (about 3 hours). It can be combined with the tour of Santa Margheriita Belice (about 7 hours)
Driving time: 20 minutes from most hotels in Agrigento to the city centre. 1 hour 20 minutes from Sciacca, 2 and half hours from Palermo. 3 hours from Taormina
Departure time: on demand
Meeting place: your selected hotel/ accommodation in Agrigento, Sciacca, Catania Palermo, Taormina