Messina and Tyndaris day tour
Just five kilometres separate Messina from the mainland Italy. In ancient times it was given the name of Zancle by the Greeks for its sickle-shaped harbour. ....
Tyndaris (230m above sea level), on the headland of Capo Tindari, offers splendid views, a Black Madonna and the ruins of a Greek city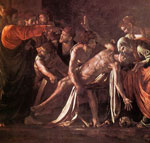 The tour start with a visit of Messina, "The gate of Sicily". It's hard to imagine that a devasting earthquake leveled the town in 1908 and also during the World War II the town was subjected to several intensive bombing raids. Passing some point of interest such us the church of San Francesco, the Fountain of Neptune, we will proceed to the National Museum that houses works by Antonello da Messina and two masterpieces by Caravaggio: the Nativity and the Raising of Lazarus. From here the tour will continue passing the City Hall, the Church of the Annunziata dei Catalani and Piazza Duomo. The astronomical clock is the most interesting component of the 60 mts. high bell-tower to the left of the Cathedral.
We continue the excursion to Tindarys on the northern coast of Sicily. The town is a Greek colony founded in 396 B.C.and occupies a magnificent position. Nowdays Tindari is the pilgrimage site of the Sanctuary dedicated to the Black Madonna. From the terrace in front of the church and the Greek Theatre enjoy magnificent views of the Aeolian Islands and the beautiful formations of sand and gravel produced by the shallows at the foot of the cliffs
Tour type: private wine day tour from your Messina/ Taormina/ Catania hotel or your accommodation.
Chauffer- driven. On demand we can provide English speaking driver/ guide and/or licensed tour guide
Departure time: on demand
Meeting place for travellers: your selected hotel in Taormina/Catania/ Messina
Tour cost: depends on the services requested(driver, English speaking driver, licensed tour guide, driver/guide). Please email us for a quote